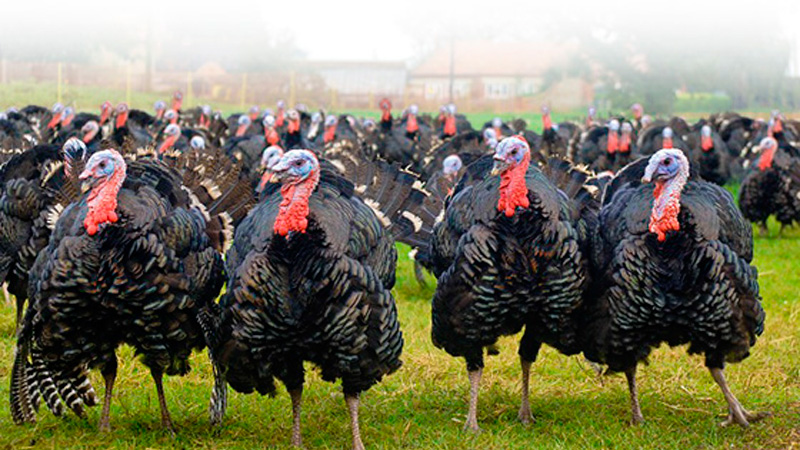 ….brings to mind when my children were small, we lived on the outskirts of a city in Utah. Not far down the road from our house was a huge piece of property where, all of a sudden, in the month of September and October, there would appear 100's of turkeys. You had to go on this road to get to town. The kids would roll down the windows of the car, because as we went by you could hear the 'gobble, gobble, gobble' of the turkeys. For that few months of the year this field of turkeys became a tourist attraction, as people would line up at the fence and 'gobble, gobble, gobble' along with the turkeys. I often wondered if the turkeys knew they would soon end up on someone's dinner table. By the end of November the property would be empty again.
Many years later, here in Florida, I remember going to dinner for Thanksgiving at one of my children's home. She and her family lived again, on the outskirts of town. Her husband got up very early in the morning to hunt for a wild turkey, which he successfully brought home for dinner that day. It was a 'mmm' good Thanksgiving dinner. Today she and her family live on their cattle ranch. It is fun to sit in the backyard and watch the 'wild turkey' roam among the cattle. They now feed the wild turkeys, instead of eating them.
This year in October, one of my daughters and I were attending a golf tournament, and as we were going from one hole to the next, off the side of the cart path we saw wild turkey's among the trees.
Getting away from the turkey stories. It seems God has always provided food for his children, from 'manna' and 'quail' during the time of Moses right up until now.
Turkey day has become 'THANKSGIVING DAY'! It is a special time of the year when we can and should give thanks to our 'Heavenly Father' for not only the food we can partake of, but for all the blessings he provides during the year, and our lifetime here on earth. In my case, I feel the need to thank Him, not only on one day of the year, but everyday, as should we all.
I wish everyone who may be reading this blog, a very HAPPY, HAPPY THANKSGIVING DAY! May GOD BLESS EACH AND EVERYONE OF YOU!
With love from me, Ilse C