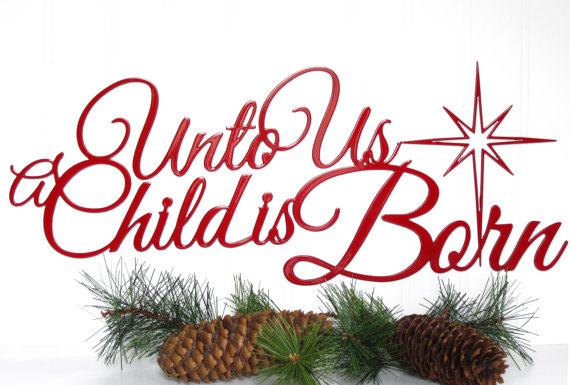 …to us a son is given." Isaiah 9:6-7
As I did research about Christmas and how it came into being, I found many different versions of its creation from before Christ to now. You may find this intriguing as you read on.
"Christmas began as a celebration of the nativity story of Jesus in Rome in 354. It had been celebrated even earlier by Christians in the East, but they incorporated it into their Epiphany celebration on Jan. 6, which focused more on Jesus' baptism. The celebration of Christmas in Rome replaced the pagan solar festivals that occurred on Dec. 25." ( World View)
The story continued – saying the name "Christmas" comes from the Old English contraction for "Christ's Mass," which was first used in 1038.  It was embraced in the Middle Ages by the Catholic Church. Further, Christmas came about through many traditions of which some were unrelated to the birth of Christ. The tradition of gift giving was inspired by Father Christmas – later to become Santa Claus. This mythological figure's origin is rooted in both religion and pagan folklore.  In the 19th century, there was a temporary shift away from celebrating Christmas. "In early America, there was little celebration of Christmas. The Puritans that settled New England did not approve and even banned it in Boston. Despite all this, Christmas was revived and revamped by writers such as Charles Dickens and Washington Irving. These writers emphasized elements of Christmas such as warm traditions, family, compassion and generosity." (World View)
With media sources such as radio, newspapers, books, and TV we have learned through the years, that Christmas is important today as a religious holiday for Christians, because 'it is celebrated world wide as a secular holiday and it accounts for significant economic activity. This in my opinion boots the 'Jesus is the reason for the season' right out the window. Yet Christmas is observed by billions of people around the world – some of who celebrate it for Jesus and some just for the gift giving – which in my observation has turned into a 'who gave it to me and how much did it cost them' situation.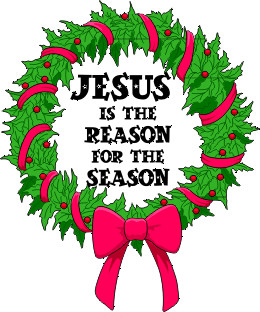 I would like to see Christmas return to "Jesus is the reason for the season"
The following are quotes that I found to be inspiring.
Best of all, Christmas means a spirit of love, a time when the love of God and the love of our fellow men should prevail over all hatred and bitterness, a time when our thoughts and deeds and the spirit of our lives manifest the presence of God. George F. McDougall
Christmas is not in tinsel and lights and outward show. The secret lies in an inner glow. It's lighting a fire inside the heart. Good will and joy a vital part. It's higher thought and a greater plan. It's glorious dream in the soul of man. Wilfred A. Peterson, The Art of Living
"The giving of gifts is not something man invented. God started the giving spree when He gave a gift beyond words, the unspeakable gift of His Son."
Robert Flatt 
"Who can add to Christmas? The perfect motive is that God so loved the world. The perfect gift is that He gave His only Son. The only requirement is to believe in Him. The reward of faith is that you shall have everlasting life."
Corrie Ten Boom
"The story of Christmas is the story of God's relentless love for us." Max Lucado
Jesus Christ, our Savior and Redeemer is the gift that keeps on giving. Anon